I have been ACHING to do some paper crafting ever since I got my craft room studio all organized. I primed my creativity by watching some paper crafting videos online (a great FREE way to learn new techniques and get inspired with new ideas, by the way) and then I came up with this little tag. It's a little much, I know, but I was just having some fun.
I just wanted to make something pretty. So I did.
How about you? Made anything pretty lately?
Linking up to...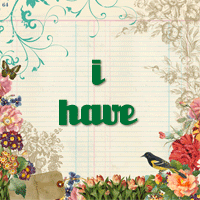 l